Water Damage Remediation in Your Norristown Business Works Only Under These Conditions
2/24/2019 (Permalink)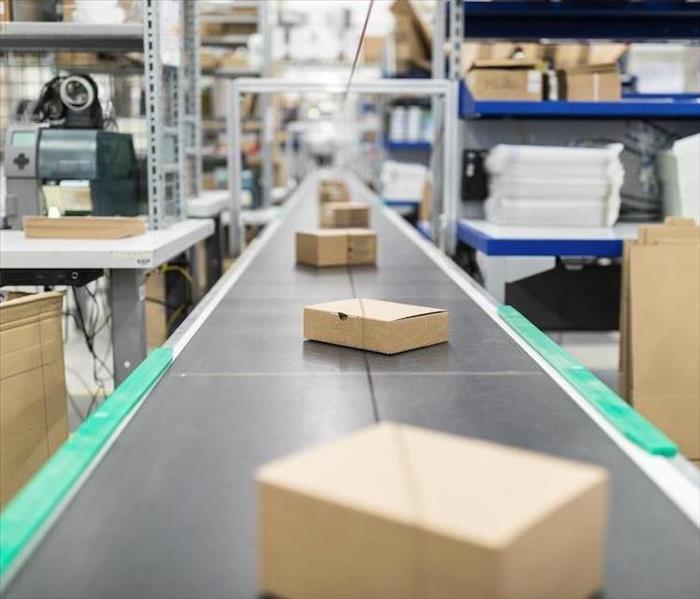 If your business is suffering from excess water, you require effective water removal services. Contact our SERVPRO team for a quick reply.
Commercial Water Removal Quickly Makes Floors Safe Again in Your Norristown Factory
When machines in your Norristown factory break down and malfunction, you call the repairman licensed for that piece of equipment. When a water line slips loose from its fitting and floods your floor with water, you need someone who can fix the problem.
Working conditions that include a factory floor covered in water can put your employees at risk, making it crucial that Norristown commercial water removal and restoration experts arrive quickly. SERVPRO's specialists come prepared with both the needed equipment and tools but also IICRC-based training. Restoring safe working conditions is crucial for your factory in preventing workplace accidents and keeping production quotas in focus. Additionally, our teams help you avoid any unnecessary loss of both inventory and raw materials by helping your employees move these items to safer locations.
Extracting lost water requires one of our truck-mounted pumps when the amount is considerable. For smaller spills and post-pump work, we use hand-held units. These also remove large amounts of water along baseboards where water tension holds water, and also in smaller locations where our larger-sized pumps would not fit.
Mopping up the last traces of moisture can still leave floors damper than what we would like. Trapped water that found its way under machines too heavy or bulky to easily move, inside walls, under counters, and other spaces require different methods. We can drain some areas, like walls and then air them out with an Injectidry system. Other areas must air dry, so we speed the process up with air movers and desiccant machines.
Drying the air of moisture that comes originates from lost water protects working parts in machinery as well as more simple aspects of your plant. Hinges, windows, and any other locations that contain metal can more readily corrode and rust, making them difficult to function properly. We can help keep this minor problem from becoming a constant headache for everyone who works at your business.
SERVPRO of Norristown's goal is to get your factory in Audubon, Evansburg, or Norriton dry again to help prevent additional damage and slip and fall accidents. Call us at (610) 272-8520, so we can make everything "Like it never even happened."
Click here for more about Norristown.