Mold Damage Remediation In Lower Providence Township
10/11/2017 (Permalink)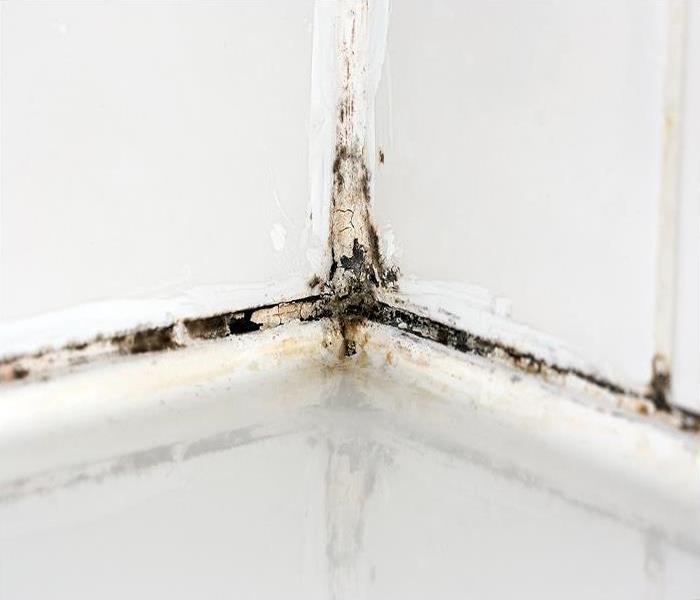 Investing in professional mold remediation is a wise choice, both to deal with a current colony and to avoid future mold problems.
Mold Damage Remediation
Whether your Lower Providence Township home frequently struggles with mold growth or an outbreak recently surprised after years of microbial-free enjoyment of your property, one thing is sure. Investing in professional mold remediation is a wise choice, both to deal with a current colony and to avoid future mold problems.

Finding mold damage inside your Lower Providence Township house is really just the tip of the iceberg. The musty odor and ugly staining are symptoms of a more significant problem. Mold spores coexist with us continuously. Damage occurs when your home has one or more water incursions that activate the organisms. The presence of moisture can be quite unobtrusive, often hiding between walls or beneath cabinets. Since mold does not need light to grow, large infestations behind walls, in chimneys, under flooring, and the like are unknown to a homeowner until the smell overwhelms or the organic surfaces ingested by the colonies deteriorate to the point of weakness. This is a problem for which our professional mold remediation teams train regularly.

You may wage an ongoing battle with mold, thinking you conquer only to see it recur. Mildew in corners of the shower or a nasty area under the mudroom floor appears to clear up with a bleach solution or other over-the-counter DIY remedies. The efforts you make unfortunately are probably regenerating the mold as even undiluted bleach is 90 percent water. A surface stain fades, but the microbial activity continues beneath the surface. SERVPRO remediators are familiar with this endless cycle and are eager to help you break it.

On the other hand, you may just now realize your dwelling shelters a long-term mold problem that went unnoticed until a wall begins to crumble or your air fresheners no longer cover a mysterious earthy smell. Either situation profits from a thorough evaluation by a SERVPRO manager experienced with mold issues. With the implementation of an EPA-based plan for mold remediation, we rid your home of the current microbial problems and help you identify and eliminate the water incursion sources to limit future mold outbreaks.

SERVPRO contains the moldy areas, protecting you and your family from airborne debris with physical barriers and negative pressure air scrubbers. We ensure removal and disposal of the moldy material, and then sanitize and dry out the area. Our team is relentless as they search for the plumbing leak, uncaulked tile, roof fail, or even high humidity that provides mold spores their chance to grow. With the repair of the leak or plan to vent or otherwise reduce ambient moisture the chances of mold recurrence fall precipitously.

Call SERVPRO of Norristown at (610) 272-8520 when mold takes up residence. Your home benefits from our experience and skill in remediating the mold problem and eliminating the moisture that fueled it.
To learn more about Lower Providence Township visit https://www.lowerprovidence.org/.