Commercial Water Removal Helps Flooded Grocery and Food Stores in Norristown Reopen Again
12/7/2017 (Permalink)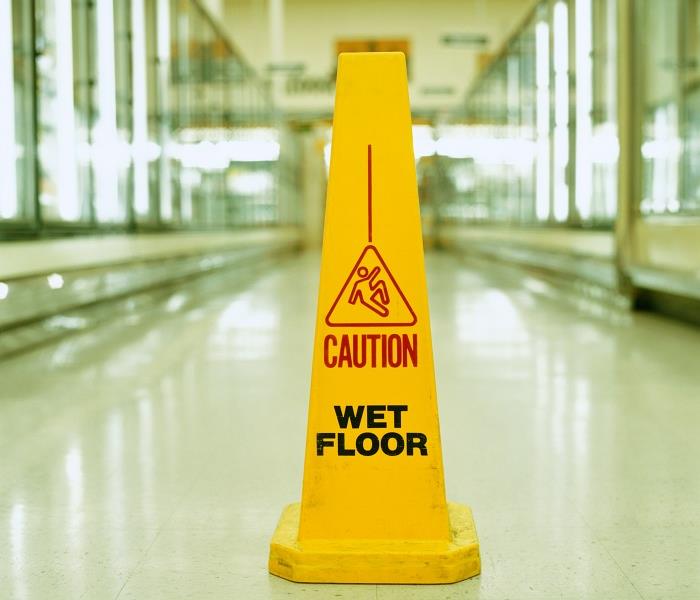 SERVPRO's IICRC certified technicians are ready to remediate any size water disaster quickly and efficiently.
SERVPRO's Rapid Response Can Help Minimize Additional Damage
Food stores and deli shops have a high level of responsibility to provide safe and nutritious edible goods to the public in Norristown. Keeping your facility clean from top to bottom requires substantial input from your employee base. However, no matter how much work goes into keeping your store in sparkling condition, a barrage of water can ruin your employees' hard work.
Grocers and deli store owners in Norristown who use commercial water removal services after an emergency involving water recover substantially faster than similarly affected businesses that fail to engage professional services from a restoration company. Water emergencies escalate quickly, and a rapid response makes it easier to contain the problem and reduce the amount of damage experienced.
SERVPRO technicians' experience and skills keep them ready to remediate any size water disaster successfully. Removing the water that threatens your business starts with assessing the level of contamination. We rate water that came from outside your building as Category 3, the highest level possible, because of the amount of contamination from streets and parking lots, sewage, and other pollutants.
While Category 1 water does not create an intense sense of urgency for sanitation, Category 2 does, but not at the same level as Category 3. It is crucial to know that water can change categories when they absorb contaminants from your building's materials and contents. Water classified as Category 1 or 2 comes from inside your business, but if it sits long enough, that same water can change to a Category 3 flood, requiring additional work.
Our technicians, some certified by the IICRC as Commercial Drying Specialists (CDS), know that rapid removal of the water affecting your store can save you thousands of dollars and other unexpected difficulties. Complete dryness of your building is also crucial to protecting the building from future damage. Interior spaces of not only walls and ceilings, but also inside display racks and shelving units must attain dryness again. This protects against both microbial growth and physical deterioration of the materials.
We work as quickly as possible while keeping health and safety, as well as legal requirements in mind. Until we completely remove the water, followed by elimination of all threats to health and safety that the water introduced to your business's environment, the contamination in your store continues to pose a risk to the public.
SERVPRO of Norristown can be reached at (610) 272-8520, any hour of the day or night, year-round. Helping you eliminate the crisis through commercial water removal services and complete decontamination prepares your store to pass Health Department inspection so you can reopen your business.
Click here to learn more about the Norristown.