Restoring Upholstery and Furniture After a Lower Providence House Fire
1/12/2018 (Permalink)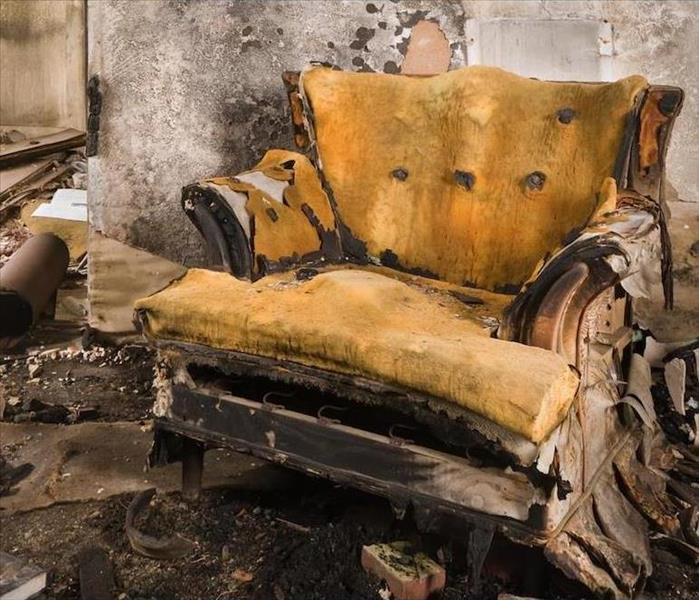 Remediating fire damage includes dealing with smoke, soot and bad odors. Contact SERVPRO so that we can start the process right away.
SERVPRO Technicians Remediate Damage That Smoke and Soot Leave Behind
A fire to your Lower Providence home might be traumatic and problematic, even long after the fire has gotten extinguished. Though the structural damages might not have been significant enough to force you to relocate, there are still lingering issues that make it difficult for you to move forward and live comfortably in your home. Soot and smoke damage to your furniture and drapes might not be something you initially worried about, but it is a lingering effect that is hard to ignore.

Fire damage to your Lower Providence home happens in a lot of different ways. Fortunately, our team of certified restoration technicians at SERVPRO go the extra mile to ensure that every bothersome effect of the recent fire becomes a distant memory. With the right tools and the experience to use them quickly and efficiently, our team can get to work on restoring the contents of your home to preloss conditions.

When it comes to upholstered items, smoke has a way of sticking into the fabric and emitting a foul odor and discoloring the material. Several tools are used to combat these effects, the first of which would be steam cleaners. This equipment pulls the soot and smoke matted to the material out and restores the original color and vibrancy of the material that became compromised. The process gets repeated for every affected piece of furniture or material, including drapes and flooring.

Removing the odor is another process that our SERVPRO technicians are well-versed in handling. A common concern with fires is the lingering scent of smoke and charring, which can be easily remedied using the appropriate equipment. Depending on the severity of the problem, our SERVPRO restoration specialists could opt to use ozone machines or dense fog machines. Both of these machines work to neutralize foul odor molecules in the air, leaving behind nothing but the scent of fresh air to be doctored as you see fit.

Fire damages do not have to be a death sentence for the contents of your home. Leave the restoration to us at SERVPRO of Norristown. Our complete restoration can exceed your expectations and help you clean up the mess quickly and professionally. Give us a call anytime at (610) 272-8520.

For more information regarding Lower Providence, click here.