How We Help Families After Experiencing Fire Damage In Their Lower Providence Township Home
5/15/2018 (Permalink)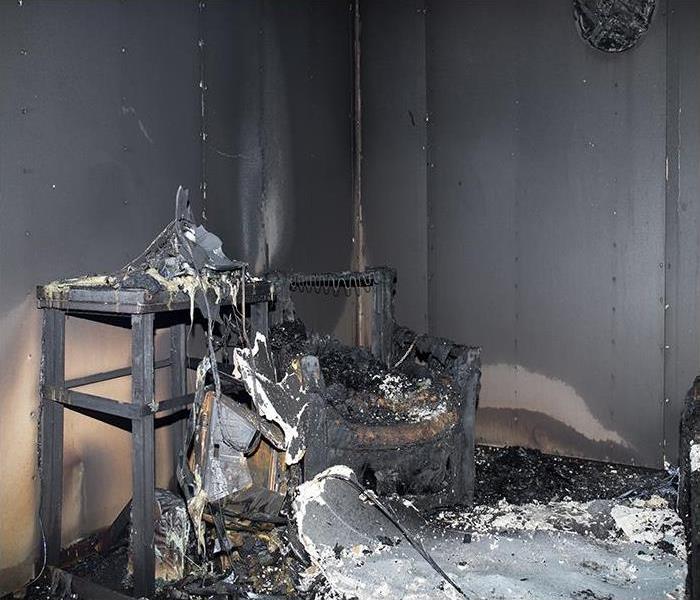 SERVPRO wants to help everyone in the Lower Providence Township area by mitigating fire damage wherever it might occur.
How We Help Families After Experiencing Fire Damage
Restoring a home in Lower Providence Township happens because of its importance to the family who lives in it and the neighborhood in which it sits. Its now-dilapidated condition affects everyone in the vicinity.

SERVPRO wants to help everyone in the Lower Providence Township area by mitigating fire damage wherever it might occur. Small fires can still cause extensive amounts of smoke damage inside a structure. This damage can spread to nearby buildings, and also affect the outside of a building near windows and doors as the smoke exits. Large fires can create damaged areas inside a home that leaves it unsafe to enter, even to quickly obtain essential items your family needs while staying in their temporary shelter.

This damage does not always include weak spots in the flooring but can center more on the breathing in of toxic fumes produced by burnt carpeting or other synthetics. Discussing with us such needs to obtain different items to help ease your family's stress load helps us assist you even more. We help families recover from fire damage and other disasters as much as possible and in any manner that can provide our customers with a less painful, complicated experience.

Providing your family with information regarding the repair and restoration of costly electronic equipment, musical instruments, sporting goods, and other items can help keep replacement costs manageable by correctly classifying each one as either restorable but in need of repair or damaged beyond restoration. We understand that some items might hold high sentimental value for your family, even if these items no longer function as they did before the fire.

Ensuring that your home regains its ability to keep your family safe and poses no hazards of its own signifies that we not only re-establish its structural integrity but also clean it of any contaminants from the smoke. Charred materials can expose your family to carcinogens that did not exist before the fire's heat chemically altered different materials present inside your residence. Smoke carries these particles also, requiring us to inspect and clean your home thoroughly. Removing water left behind by firefighters helps protect your home from other possible types of damage related to house fires.

SERVPRO of Norristown's employees receives extensive training which results in their earning IICRC certificates in Fire and Smoke Restoration (FSRT), in addition to many other certificates. Call us at our local number, (610) 272-8520, to reach our 24-hour service line. We can resolve your home's fire damage situation so your family can live in a safe and secure home again.
Click here for more about Lower Providence Township.