Understanding the Behavior of Smoke Helps During Fire Damage Restoration in Norriton
7/30/2018 (Permalink)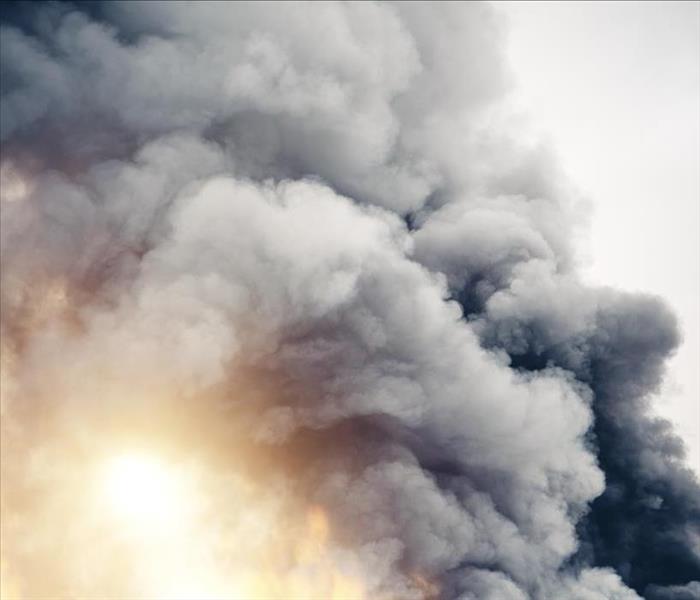 Smoke MItigation and Cleanup Are Vital for Fire Damage Restoration and Odor Control in the Norriton Area
Smoke and Soot Cleanup After House Fires in Norriton--Call SERVPRO
Smoke and soot residues settle on surfaces after a fire damage incident. The removal of these residues is what restoration is all about and understanding the behavior of smoke is so crucial. With such an understanding, it is possible to know where to find the most massive or light deposits and do the cleaning. The degree of hotness of the smoke and the surrounding area determines the extent of damage that your Norriton home is likely to experience.

When your Norriton home property is burning during a fire damage event, the transfer of heat in the structure takes place through convection. It is a process whereby hot air rises as it is being replaced by more dense cooler air. The convection currents are in constant movement, and with time the air around the ceiling area flows downwards and is replaced by the smoke. At SERVPRO, we understand that is how the soot residues end up accumulating around the ceiling area.

When the temperature of the air increases, it also increases the pressure it exerts on the walls. Our SERVPRO team is aware of the free-floating smoke and driven smoke. Free-floating smoke is the smoke which was once pressurized and hot but cooled and lost its force. That means it remains suspended in the building unless the force of gravity forces it to settle on the lower surfaces. On the other hand, driven smoke is the hot smoke which is pressurized.

Soot residues get attracted by colder surfaces as hot smoke tends to migrate to colder areas. Its movement is usually towards the windows, outside walls, unheated rooms, closets, and closed drawers. It explains why you usually see large deposits around the colder areas. Smoke also deposits its residues as it goes around obstructions since they act as filters. The one that travels furthest from the source has fewer residues. Perhaps you have experienced a furnace "puff-back," resulting in spider-like webs of dirty soot in corners of the affected area.

SERVPRO of Norristown is locally owned and operated, and our highly trained technicians offer 24-hour emergency services. Call us at (610) 272-8520 if you want a trusted industry leader to offer you proven restoration solutions.
More about this area by clicking