How To Do Proper Remediation Of Mold Damage In West Norriton
8/23/2018 (Permalink)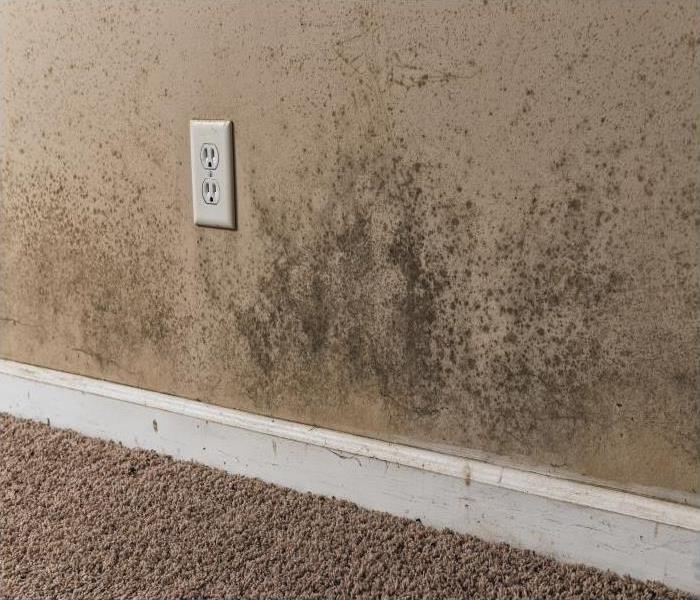 If you have noticed mold signs in your West Norriton Condo, the problem might be worse than you think.
Proper Remediation Of Mold Damage
If you have noticed mold signs in your West Norriton Condo, the problem might be worse than you think. With its different sections, some difficult to reach, it is easy to miss specific areas. If the remediation efforts miss such areas, the problem can keep recurring. We offer proper remediation that touches every section of your property to ensure a positive outcome.

When you identify signs of mold damage in your West Norriton property, you should start remediation immediately. You might get a tester to verify the true extent of the problem, but it is not mandatory since signs are already there. In some cases when dealing with larger properties, we divide them into zones so that we can have containment areas. Creating containment zones also allows us to use negative air pressure as part of the remediation process because it effectively removes spores from the air.

Depending on how the mold affects your property, our SERVPRO technicians can use various approaches to clean the affected areas. We can scrape the mold off from hard surfaces. We also use chemicals to disinfect the affected areas because it is one sure way to kill the spores. Some parts such as wall cavities might be hard to access without demolition. We dissipate the cleaning agents to such areas in the form of mist using thermal foggers. This approach eases the process while maximizing efficiency.

Moisture is the biggest culprit in causing mold infestations. Our SERVPRO team checks moisture levels in the property to ensure no areas have moisture levels that favor microbial growth. Using moisture extraction tools such as dehumidifiers, our technicians can dry the property to levels unfavorable for microbial growth.

Perhaps the most vexing problem of a mold infestation is the putrid odor. One way our SERVPRO technicians deal with this is by applying a coat of mildew retardant paint on the affected area. The coat serves two purposes including suppression of lousy odor and provision of a smooth surface for the final paint coat.

With professional help, it is easier to deal with mold problems. When you call SERVPRO of Norristown at (610) 272-8520, we evaluate the problem and come up with the right strategies to fix it. We are available any time of the day.
Click here for more about West Norriton.