Some Ways to Avoid Increasing Costs During the Water Damage Remediation Process in Your Norristown Business
12/6/2018 (Permalink)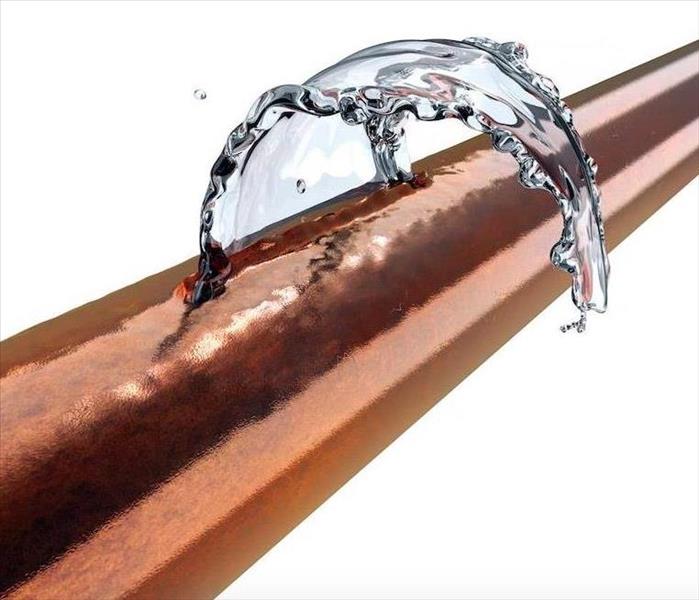 When a pipe bursts, usually a great deal of water winds up in places that need to be dry. Should your business face water damage, contact SERVPRO.
Commercial Water Damage Restoration for Your Norristown Bakery
A pipe bursting or a water leak can lead to costly damage in your Norristown bakery. Once you discover you need a plumbing repair, drain repair, or water line repair, time is of the essence. That is why you need to help of a professional water mitigation service.

Commercial water damage in Norristown of any kind in your business is something you don't want to waste time figuring out what to do. Your daily operations may be interrupted, and that can mean lost business. Our experts at SERVPRO understand this, so we do not hesitate to get to you once you call us for help.

Once we repair the issue and remove any standing water, SERVPRO staff use air movers to enhance evaporation at the surface level and lower the drying time to prevent further damage. The air touching a material that is saturated, such as carpet, has high humidity. Air movers introduce airflow at the surface level and replace the air which is highly saturated with drier air to speed up evaporation.

We position enough air movers to create airflow over all the wet surfaces. When the lower portion of several walls is wet, including wet drywall behind baseboards, enough air movers are put into the position to make a vortex of circular airflow around the walls. The vortex is maintained by the air movers positioned close to each wall to the point of almost touch at an angle, depending on whether centrifugal air movers or axial fans are used.

The air movers are placed pointing int eh same direction, usually clockwise, with one being put in place for every ten to sixteen linear feet along the walls. These machines can operate in several different positions, which offers us flexibility in how we direct the airflow.

To direct airflow horizontally, we operate the air move flat on the floor. For drying walls, we put the air movers around the perimeter at a forty-five-degree angle, inlet facing the wall, to make a circular and turbulent airflow.

SERVPRO of Norristown has all the right tools to help you restore your business in Audubon, Trooper, or Wetherills Corner after a water damage emergency. Call us any time of day or night by dialing (610) 272-8520, so we can assist you in getting your building looking like nothing ever happened.

Click here for more about Norristown.