What Few People Know About Flood Damage Remediation in Lower Providence Township
2/17/2019 (Permalink)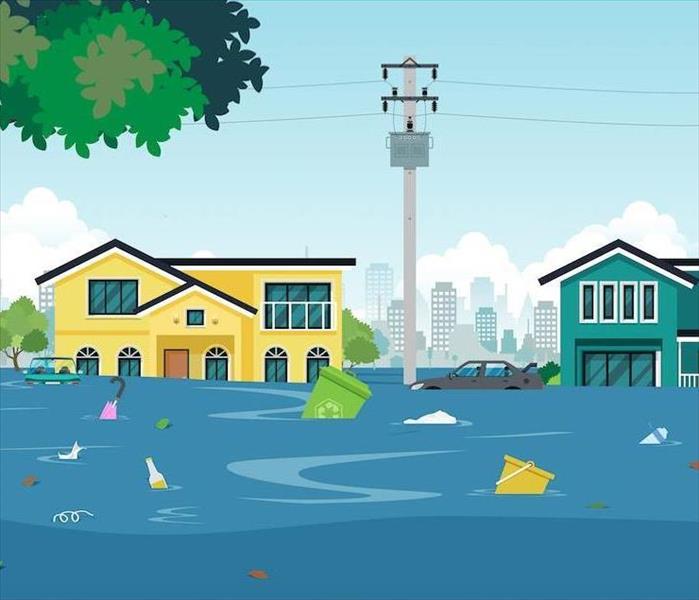 When your home suffers damage from a flood, give our friendly SERVPRO team a call to make it "Like it never even happened."
Recovering from Flood Damage, a Lengthy Process in Lower Providence Township without SERVPRO
Many disasters happen quickly and do not last long, leaving residents in Lower Providence Township able to recover quickly and move on with normal activities soon after. Flooding, though, lingers, keeping people out of the area and prolonging the effects experienced.
SERVPRO technicians use their experience across many fields to ensure that our customers' homes become livable as soon as possible after flood damage happens in Lower Providence Township. While giving an exact date for moving back in is almost impossible to do initially, we can provide an educated range. As we work, we can provide more information to you, allowing your family to plan things more efficiently to meet their immediate needs.
Many things that succumb to a flood, like appliances, mattresses, and carpeting all require immediate disposal to help us more efficiently dry out your home. Personal belongings, however, need your input. We work with you continuously throughout the entire process and do not want to throw anything away that holds special meaning for someone in your family.
Items that we cannot quickly restore through standard methods might respond better to more intensive techniques. We discuss these and their expected results before engaging in more costly work, knowing that you prefer to make these choices yourself. When we come across such items, we place them in a special category. So you can go through them and decide when you have time.
The contents in your house and its structure both need IICRC certified teams, qualified to do the work, and dedicated to making sure your home becomes "Like it never even happened" as quickly as possible. We know flooding can cause severe stress in a family, but helping restore normalcy again eliminates the stress. It also eliminates the risks brought into your home by floodwaters.
Before moving back in, the last step is to ensure that no foul odors exist. Our Odor Control Technician (OCT) makes sure that your home no longer holds any strong odors. If any reappear, which can happen on hotter or more humid days, let us know. We want you to be satisfied with our work, from start to finish.
SERVPRO of Norristown continues helping residents in Bethel Hill, Audubon, and Trooper protect and restore their homes after disasters like flood damage occur. Call our 24-hour emergency line any day of the year to talk to us about how we can help you. Our number is (610) 272-8520 and is always available.
Click here for more about Lower Providence Township.