Prevent Further Problems After Water Damage And Call Our Team In Lower Providence Township Right Away
3/13/2019 (Permalink)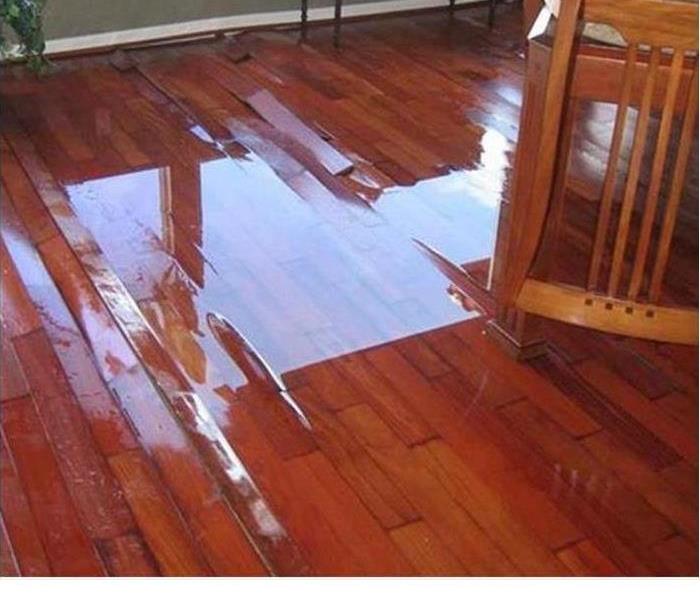 Our certified technicians can restore your hard wood floors after water damage. Call our team right away after you have water damage of any kind.
Water Cleanup Professionals In Lower Providence Township Talk About Their Training
Moisture-related disasters are some of the most common types of insurance claims that take place at residences in Lower Providence Township. Sometimes, incidences like a pipe breaking or an appliance malfunctioning can require you to have to conduct extensive water cleanup. Leaks can often happen very quickly without any notice. Once moisture starts to leak into your home, the water can pour into your dwelling at a quick rate. Shortly after it starts spilling out into your home, water can get all over your house and ruin many items inside, making it a wise idea to call in a professional water cleanup company such as SERVPRO.

Depending on the situation damage caused by moisture can be hard to find, but if it goes untreated, the issues can get much worse. However, calling professional water cleanup technicians in Lower Providence Township like our team at SERVPRO can help you prevent future problems. We provide fast 24/7 service so that we can get the issues mitigated quickly before secondary damage occurs. We have staff answering the phones any time of the day, and our crews are located within proximity to the area so that they can show up shortly after your emergency phone call.

Our highly trained team has experience in dealing with many different types of water damage scenarios. Our technicians are certified by the Institute of Inspection Cleaning and Restoration Certification or the IICRC. The institute is known for setting the standards for the restoration industry across the world. Our crews get trained by schools that are licensed by the IICRC to provide certifications in many aspects of the industry.

Our SERVPRO technicians also utilized the industry's most advanced technology to complete the best job as possible. As more new technology comes out, our team stays focused on using the most advanced tools of the trade that are available. If you ever happen to notice any type of water damage inside your home whether it is big or small, call SERVPRO of Norristown at (610) 272-8520 24 hours a day and seven days a week.
Join us for the 40th Annual Easter Egg Hunt, click here for more information.