Lower Providence Township Homes Benefit from SERVPRO's Inventory of Heavy Duty Equipment
8/27/2019 (Permalink)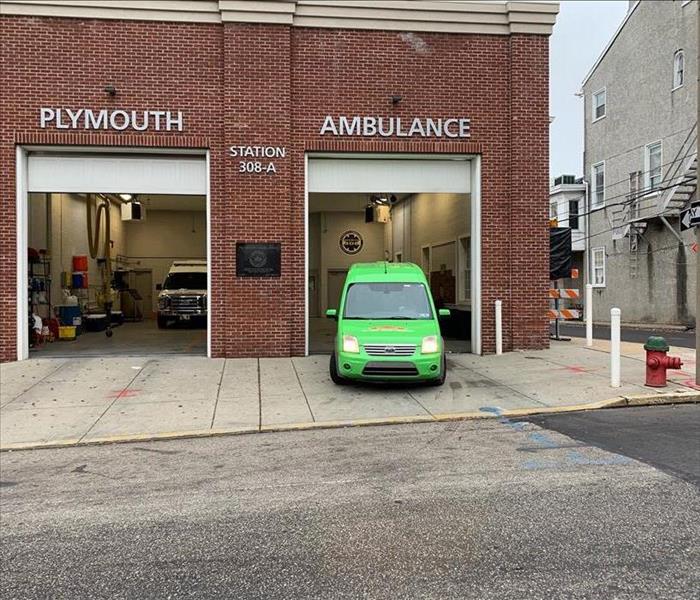 Why Not SERVPRO for Emergency Water Removal? Your Local First Responders Do in Plymouth and Lower Providence Township!
SERVPRO Extraction for Lower Providence Township Homes
Understanding how specific tools and practices come into effect for restoring water damage to Lower Providence Township homes involves the severity of the situation and the areas of the properties affected. We have a full inventory of the industry's leading equipment, allowing us to confidently and thoroughly manage even complex and widespread standing water concerns. As with all significant water loss issues, our professionals must address extraction first.
Regarding water removal in Lower Providence Township homes, there are many options available to our qualified SERVPRO team. Choosing among these options falls to the discretion of our field technicians assessing the damage and determining the best approach to mitigate loss and begin the road to fully recovering the property. Understanding the levels of the equipment that you could see can help to preemptively put the minds of our customers at ease when water loss incidents occur in their residence.

- Wet-Vacs with Extraction Wands
- Portable Electric Submersible Pumps
- Weighted Extraction Equipment
- Engine-Driven, Gas-Powered Trash Pumps
- Shaft-Driven, Truck-Mount Extractor

It is challenging to address standing water in your home without at least one of these advanced tools. Our SERVPRO professionals have seen the damage that even a small volume of water can do, and prioritize extraction and water removal as soon as our professionals arrive. The focus on mitigation is a system that ultimately saves our customers time and money.

Water loss incidents are notorious for affecting other utility services within the house, such as electric. Breaches in the plumbing can short the electrical system, making it challenging to utilize powered tools and machines like our portable pumps and wet-vacs. We have trailered generators that can provide electricity for all of the areas of the home, but serves as a hub to power extraction tools and rapid drying solutions. Small jump boxes help to distribute electricity generated by our units evenly and safely to the various devices.

Our team is a wise choice when disaster strikes because we arrive with the full measure of our powerful inventory of recovery tools and machines. You can depend on the fast response and the expertise of our SERVPRO of Norristown water restoration professionals to make loss incidents "Like it never even happened." Call anytime at (610) 272-8520.