How SERVPRO Remediates Commercial Water Damage in Providence
9/23/2019 (Permalink)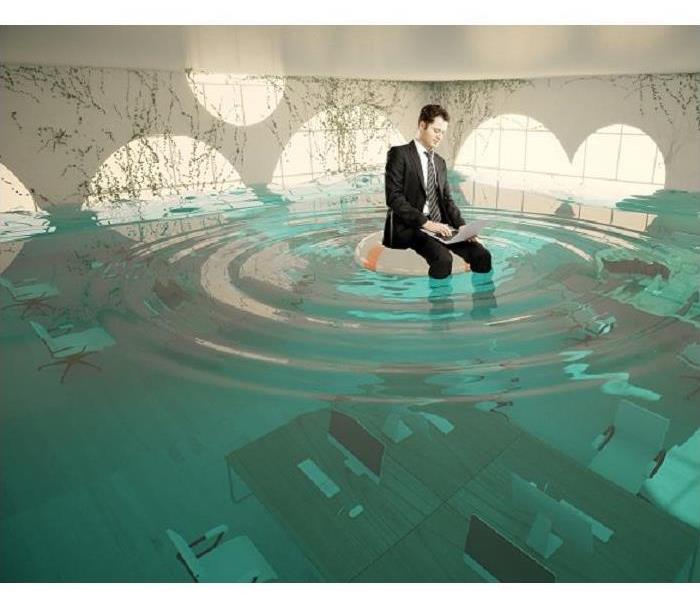 SERVPRO has the equipment and expertise to reduce the amount of downtime with commercial water damage. Call us today!
Commercial Water Damage Lower Providence Town
For commercial business properties, downtime is always one of the most critical elements to consider. When there is water damage, business owners want to understand how long business operations are going to be on hold? What is going to happen to all of the business content? How is it going to be moved? Where are these items going to be stored and when can their building be re ready to resume operation?
SERVPRO is very experienced in dealing with commercial water damage events in Lower Providence Township. We understand the urgency for businesses to recover from water damage situations and resume normal operations. Our crew chief evaluates every scenario and proposes solutions that can efficiently get the job done. Everything is discussed with the owner beforehand.
Cleaning and Staging
Where possible, every water damaged item is cleaned and dried before being moved. In many situations, contents are moved to initial staging areas for cleaning and drying. Once this step is complete, we move all of the contents to a final staging area for storage. SERVPRO would prefer all contents to be stored on-site in a dry area. On-site storage minimizes moving items multiple times. Tracking and record keeping is also efficient.
Tracking
Our technicians inventory all items before being moved. The condition is noted and also where the item is stored. Records are updated with the latest location, once the item is cleaned and dried. There are several reasons for this detailed tracking.
SERVPRO understands that insurance companies require information about all damages and efforts required to complete the job. Owners also require retrieval of various items from time to time as the job progresses. Accurate tracking and record-keeping enable these items to be sorted for the owner as needed.
We track and account for all removed items from the structure. SERVPRO must also provide insurance coverage for all items staged or moved to temporary areas.
Call SERVPRO of Norristown at (610) 272-8520 for 24/7 service. We proudly serve Trooper, Evansburg, Audubon, and surrounding areas. We're Faster To Any Size Disaster.
More about Providence.