The Best Way to Remove Fire Damage Odors From Norristown Homes
10/28/2019 (Permalink)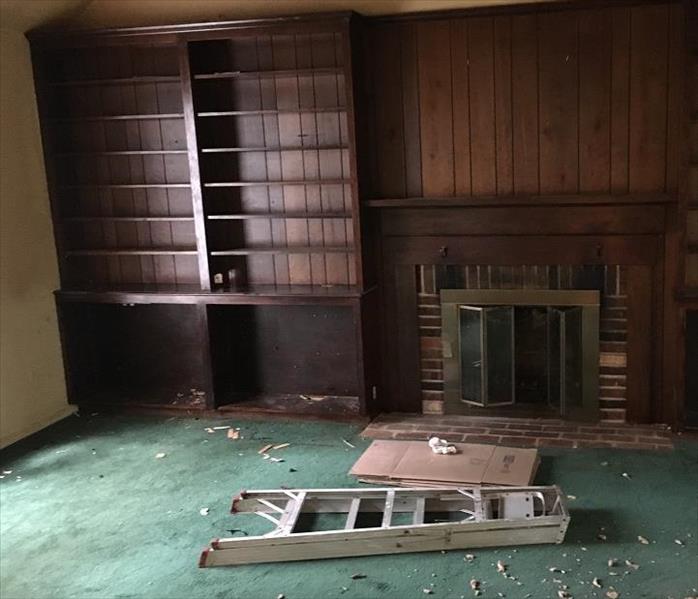 Smoke odors travel throughout your home. A fire on the second floor of this home caused smoke to permeate the first floor as well.
Fire Odor Removal Procedures Available In Norristown
After having a fire in Norristown, there is always the possibility of lingering odors. You'll need access to a company that can address these odors and make them disappear; "Like it never even happened." At your local SERVPRO, we have qualified Odor Control Technicians (OCT) that are here to make sure you get the attention and results you deserve.
Fire odor removal in your Norristown home does not need to be complicated. Here, we present a typical scenario that demonstrates how we address odor situations. We find that it often helps our customers to have a better understanding of the amount of work involved in the services our technicians use to remove odors found on their property.
Proper Inspection provides SERVPRO technicians with the following information – Light Smoke Odor Situations:
Damage only affects a small area.
No structural damage present.
The area has light or non-visible smoke residue.
Moving farther away makes odors less noticeable.
Your SERVPRO technician now performs a variety of steps to address any fire odors found within this area, including:
Removing the source of odors (if possible) – Avoiding the disposal of debris until authorized to do so.
Ventilate the affected area – We have access to air movers and vent box fans.
Clean every surface – Using EPA-registered detergent/deodorant solutions on all surfaces.
Ventilate the area again – Performing a reassessment to determine if odors remain.
Control vapor odors – Technicians apply Instant Odor Counteractant Beads: Cinnamon (#316) or Instant Odor Counteractant Pellets: Fruity (#307) to all floors.
Introduce Thermal fog – Using foggers to dispense heavy fog in the source area, with steady reduction as we approach the outer area.
Inspection of pockets of odor – Technicians isolate all crawl spaces, spaces above suspended ceilings, and wall cavities and fog them.
Inspection of the HVAC system – If your ventilation system was operating during the fire, technicians place cheesecloth over vents to detect smoke contamination.
Optional spot odor checks – We always make sure to address phantom odors and reassess areas with you present.
With everything here in mind, SERVPRO technicians put an impressive amount of effort into removing light smoke odors from your home. Both moderate and heavy smoke odor situations involve a more intense process designed to address areas with a massive amount of damage and contamination.
Call SERVPRO of Norristown for access to fire cleanup & restoration technicians 24-7, 365, year-round. (610) 272-8520
More about Norristown.