Call Our Experts When You Need Prompt Water Removal in Lower Providence Township
11/18/2019 (Permalink)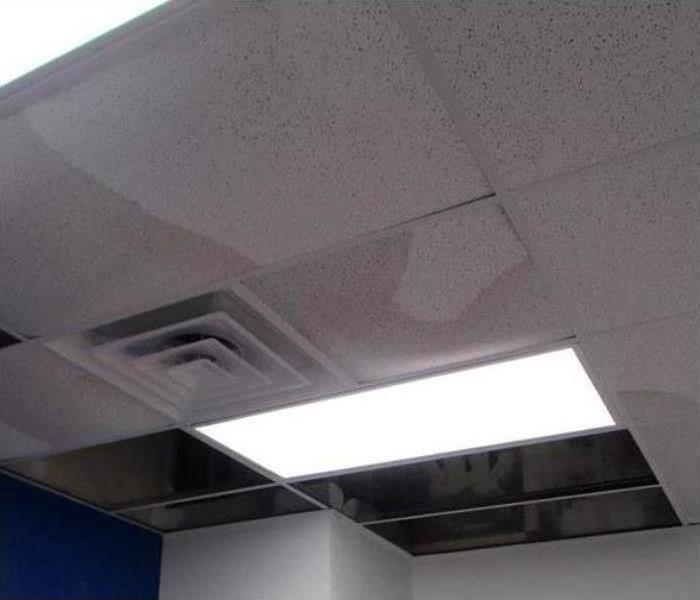 Our water damage technicians have years of experience and are certified by the IICRC call us right away to prevent further damage.
Lower Providence Township Food Court Resumes Services after Prompt Commercial
As people sip their coffee and have their mid-morning snacks, it is hard to tell that the Lower Providence Township food court they are in was covered in inches of water the previous night. A joint in a supply pipe gave way, releasing thousands of gallons of water covering almost the entire premises, including the kitchen and seating area.
After assessing the situation, it was clear to the owner that assistance from commercial water removal professionals in Lower Providence Township was the best way to resolve the issue. Our SERVPRO crews understand how crucial it is to restore normal services within a short time after such an incident. In a case like this involving clean water and minimal physical damage to contents and the structure, it is possible to get a positive outcome in a matter of hours.
Of great concern was water intrusion into hard-to-reach areas such as subfloors and wall cavities or absorption by materials that would require elaborate drying procedures. Finding a tiled floor was reassuring to our WRT, Water Restoration Technicians, but we still had to confirm that no water penetrated below the surface. Our SERVPRO crews are usually equipped with different moisture detection tools, including Thermal Cameras and Borescopes, with which we established no presence of water in concealed areas. After confirmation, we still needed to expedite extraction to prevent any further penetration, and our truck-mounted water extractors came in handy.
Even though the water damage may be from a clean source, the premises might end up dirty nevertheless. Dust and light sediments had collected at the areas where water pooled in the food court, so apart from removing the water, there was a need to clean. Our SERVPRO team uses water extractors with a pump, heater, and vacuum function, which help with both extracting and cleaning. We also have rotary floor cleaning equipment.
A water spill at any workplace is highly disruptive. Call SERVPRO of Norristown at (610) 272-8520 to carry out expedited water removal restoring your establishment to pre-incident conditions, "Like it never even happened."
See more about Lower Providence Township.