We Proudly Serve Lower Providence Township After A Fire Disaster
1/14/2020 (Permalink)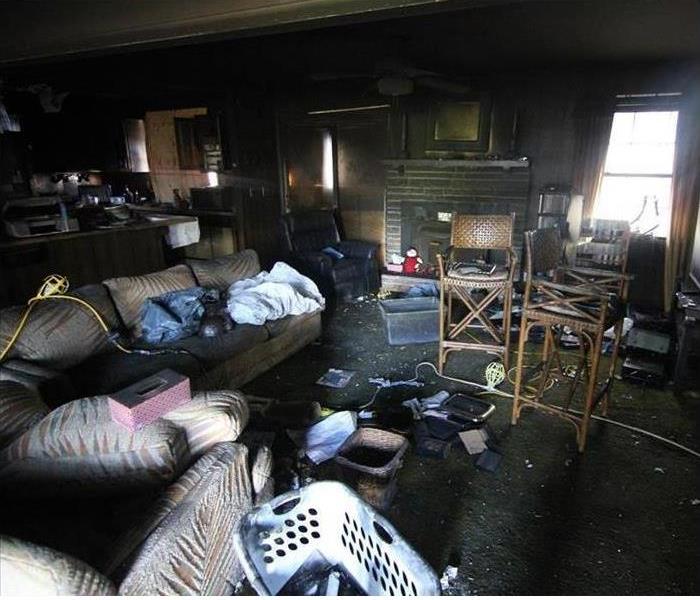 This house fire required professionals and they called our experts right away to restore their home from smoke odors and stains.
Fire Damage Lower Providence Township – Vacating a Structure After a Fire
After a fire, many consumers chose to vacate their homes while the restoration is underway. The odor of smoke may be pervasive in the home. The structure may be damaged. The home may be unsafe for the clients to live in the house. Consumers may find accommodation in local hotels, with friends, or rent a second property until able to return to their homes.
SERVPRO has been restoring homes after fire damage events in Lower Providence Township for many years. Our teams have experience with clients who choose to stay in their homes after a fire or decide to move out. We follow standard precautions to ensure your home is safe and secure while the restoration is underway.
Secure the Building
Boarding up the window and door openings prevent rain and snow from entering the home. Boarding up a home also prevents an intrusion by outsiders while the house is being repaired. We ensure that heavy-duty plywood sheets are used and securely attached to the openings to avoid removal.
SERVPRO also evaluates the structure for loss of integrity or stability. Floor joists and roof trusses are examined and supported if needed. Electrical circuits are verified, and the electricity turned on to enable heating the home, especially in the winter. The water pipes may need to be drained in the winter until the heating system is operational to prevent frozen water pipes.
Minimizing the Damage
In situations where the electricity must remain turned off, all recoverable food items must be removed from the fridge and freezers to prevent damage from food spoilage.
Residues from fire damage can corrode surfaces or discolor many interior items. SERVPRO can wipe down surfaces, including metal, plastic, furniture, fiberglass, faucets, door hardware, lamps, and countertops, to prevent corrosion. We can spray a light coating of lubricant to retard further corrosion until the restoration process can begin in earnest.
Call SERVPRO of Norristown at (610) 272-8520 for 24/7 service. We proudly serve Wetherills Corner, Bethel Hill, and surrounding areas. We're Faster To Any Size Disaster.
See more about Lower Providence Township.