Here is What You Should Do for Your Commercial Water Damage Situation in Norristown
2/16/2020 (Permalink)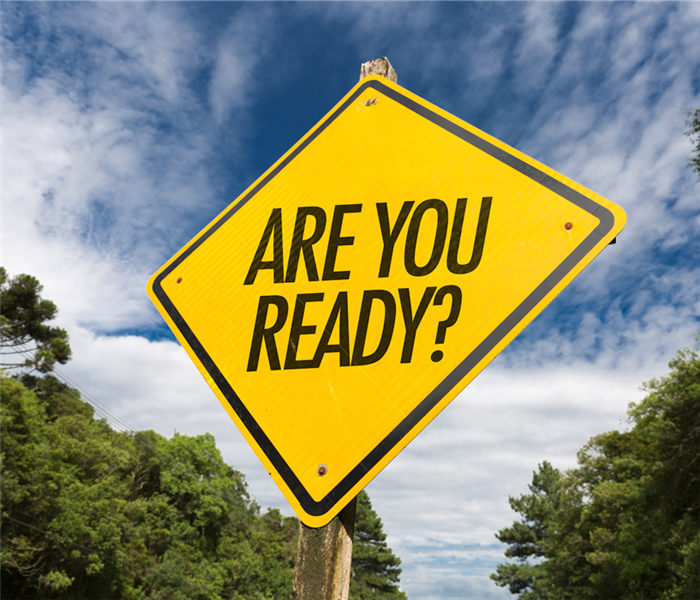 Take advantage of our Emergency Ready Plan by completing a profile. Feel confident that an emergency will be handled according to your specifications.
Commercial Water Removal Norristown – Emergency Response Planning
Most business owners do not have an emergency response plan. Not even the necessary information about whom to call in an emergency, where are the main shut off points for water, power, and gas? What should you and your employees do if the water is leaking from a broken pipe and flooding the building? Where is the main shut off and who has the key if the valve is in a locked room?
SERVPRO provides commercial water removal services to Norristown and the surrounding areas. We can respond in less than four hours on a 24 /7 basis to assist your company deal with water emergencies of all types. When we arrive at your building, it is beneficial to meet with the person in charge who has access to the building and knows where the main shutoff is for the water main, electricity, and gas if needed. This information saves valuable time. Delays may cause the amount of water damage to increase significantly.
SERVPRO's Emergency READY Profile Plan
Time is always essential whenever there is an emergency. When there is water damage, the longer the leak continues, the more damage the water can do to your building, machines, raw materials inventory, and finished goods. Also, recovery time can increase, and your business sales, revenue, fulfillment, and customer service are significantly impacted. Many business owners never recover financially after a long period recovering from an emergency water damage event.
Our SERVPRO Emergency READY Profile Plan can help to minimize the downtime after a water damage event. Customers can begin by developing a profile that puts critical information at your fingertips. During a disaster, this information is readily available and can be passed along to your SERVPRO partner to enable our response to be that much faster. Primary contact, primary areas, shutoff locations, decision-makers, and more readily available can make a huge difference in recovery time.
Feel free to contact us and schedule an appointment with one of our SERVPRO SMR sales and marketing reps to discuss developing an Emergency READY Profile Plan to be ready for any disaster.
Call SERVPRO of Norristown at (610) 272-8520 for 24/7 service. We proudly serve Lower Providence Township, Wills Corner, and surrounding areas. We're Faster To Any Size Disaster.
Click here for more information about Norristown.