We Act Fast In Lower Providence Township After A Fire
2/19/2020 (Permalink)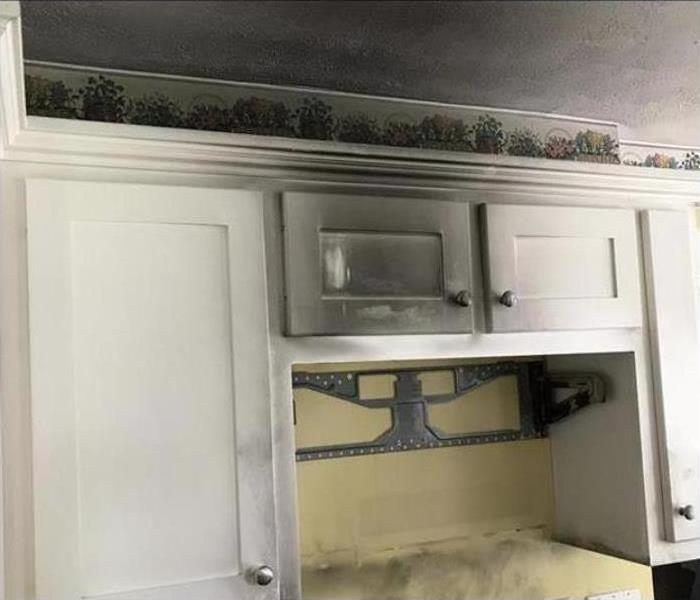 We have the training, experience, and equipment to restore your home to pre-damage condition after a fire. We are available day or night.
What Happens to Your Fire Damaged Possessions in Lower Providence Township
Having a small kitchen fire may not cause much structural damage, but can create an issue with the strong malodor of smoke. It is not always as easy as pulling out your clothes and washing them to remove the offensive smells.
Fire damage in Lower Providence also means smoke damage. Dealing with smoke often means that you need to remove some or all of the contents within the home and clean them offsite while SERVPRO technicians clean the house using specialized techniques, equipment, and products. When technicians first remove the contents of your home, it can be slightly unnerving to see your things taken away. However, there is a careful process to ensure everything comes back to you cleaned and smoke-free.
During the move-out of your items, SERVPRO fire damage restorers label each piece that remains tagged throughout the entire cleaning process. Technicians bring the items to a secured storage location and place them into an initial staging area where they inventory them and group them by condition and type of items. Common categories are rush items that need to go back to the owner quickly, wet items, large and upholstered items requiring more than one person to care for them, boxed items, and assessment items that require specialized assessment by specialty restorers. Anything contaminated by mold growth or other contaminants is separated to prevent cross-contamination.
There are designated cleaning areas, including the cleaning room, which includes professional cleaning products, good lighting, sinks, and 36-inch tables acting as a clean work surface. Within the cleaning room, there is often a fluff and fold area for laundry. There is also an ultrasonic cleaning room to allow specialized cleaning though ultrasonic machines that agitate items to clean them. There is also an upholstery cleaning area requiring ventilation and clear space, allowing for overspray and wet flooring. Technicians hang rugs here to dry on a rug storage rack.
Technicians clean each item carefully using SERVPRO cleaning guidelines and products. If smoke odors remain after the contents are cleaned, technicians deodorize them further. Ozone is one great way to attack strong smoke odors. They also set up scheduling with specialty restorers such as dry cleaners, furniture refinishers, and document restorers. After restorers finish cleaning and deodorizing, they return the items to the home as long as the house is also clean and deodorized.
For 24/7 assistance after a fire, contact SERVPRO of Norristown at (610) 272-8520.
See more about Lower Providence Township.