Water Damage in Your Norristown Home? Now What! Call SERVPRO!
2/25/2020 (Permalink)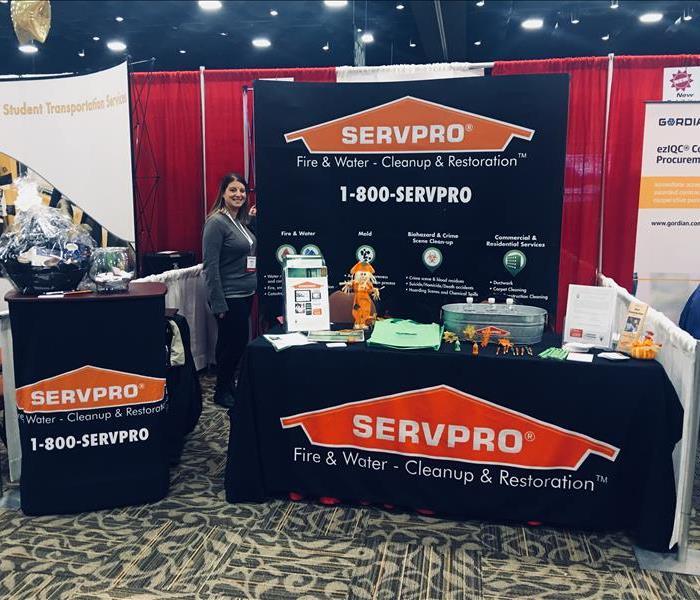 SERVPRO Gets the Word Out--We Mitigate Water Damage in Norristown Area Properties--Both Big and Small!
Norristown Residents Can Experience a Water Loss to Their Property
As a homeowner, you are proud to call Norristown home. You have created a life here, with a whole host of family and friends. One of your main goals has always been homeownership, and you reached that goal. But what do you do if your home goes through a mishap, such as water damage? Whom do you call? You call your local SERVPRO!

There are many people who are very surprised at how easy it is for your Norristown home to experience water damage. Try this unexpected scenario for your Norristown home on for size: say that you are enjoying your above-ground backyard swimming pool, and then a tree falls on it, causing the pool to collapse, flooding the ground. The water cascades like a waterfall down into your open basement window, flooding your basement, and now you need help fast.

One of the main advantages of hiring us for your Norristown water restoration project is because of all of the excellent personal equipment we have. For example, we have top-notch dehumidifiers that assist us in effectively drying out your space. A dehumidifier can assist us by pulling water vapor from the air and running it across the coils of the machine. The condensed liquid, contained in a bucket or channeled to a drain, decreases moisture and helps prevent secondary water damage. This removal decreases that typical "musty" smell that many water-damaged areas can suffer.
We also have several monitoring devices for use in your Norristown home. We use this equipment to map water in "hidden" places so that we are better able to restore your home fully. When you couple this with the latest in air scrubbing technology and drying mats, you can see why we are fully confident we can restore your water damaged area, "Like it never even happened."

SERVPRO of Norristown is available 24/7 to help our neighbors in need. Call us today at (610) 272-8520.