Springtime Backyard Fire Safety Tips | SERVPRO® of Norristown
7/2/2021 (Permalink)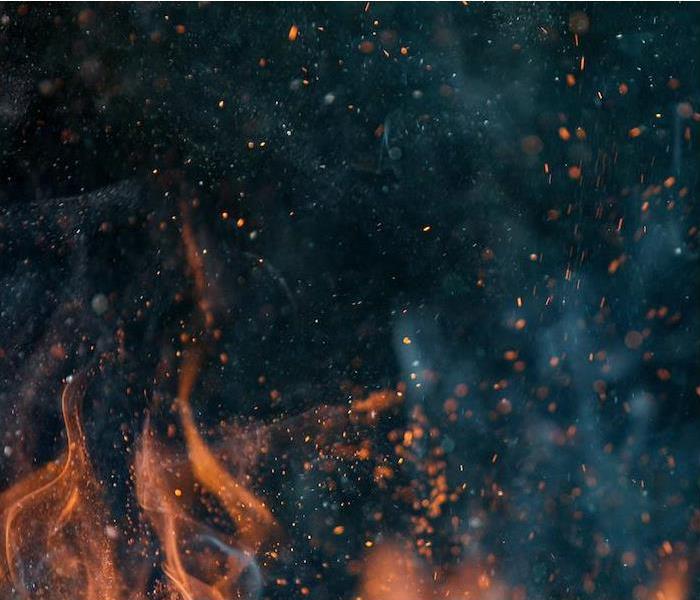 Restoring fire and smoke damage is one of our specialties. Contact SERVPRO of Norristown to learn more.
Winter has passed, and spring is here in earnest. You can feel it everywhere, from the excitement your kids have about the end of school to all the graduation announcements and wedding engagements.
Almost any kind of celebration can be found in backyards across the country right now, because the weather is finally nice enough to enjoy it again.
And what do we do when a group of people gather in the backyard? We barbecue, naturally.
This is the season of the backyard barbecue, and any excuse will do to throw some hot dogs on. But the increase in outdoor social activity also brings with it a rise in the number of accidental fires.
In fact, spring sees more daily fires on average than any other time of year. But with just a few simple reminders, you'll be ready to have things going safely as you enjoy the wonderful atmosphere of spring.
The grill. The grill takes most of the blame for springtime fires, and it probably should. Think about all the combustibility a grill represents—flame, high heat, grease, maybe even gas. It's a wonder we're allowed to use them at all! To operate safely, you need to do a few things. Always check to make sure your grill is working properly, with no leaks or rusted holes. Keep it on level ground, away from leaves, brush or siding. And keep it clean—almost 20% of grill fires are due to poor cleaning.
The fire pit. There's a lot to be said for an evening around the fire pit. It's warm, comforting and relaxing all at the same time. And did somebody say s'mores? Just make sure you're taking precautions. Keep a bucket of water nearby for putting out the fire (slowly, to avoid sending embers flying) and for emergencies. Always keep kids and pets supervised near the fire pit, and never leave the fire burning. And don't add leaves or pine needles to the flames, or embers are likely to fly.
Chimneys and dryer vents. While your mind is on fire safety, clean out your chimney now that you're not using it for a while. Get rid of the layers of soot and ash that have built up over the last six months so you have a fresh, non-hazardous fireplace come fall. And go to the laundry room, unhook your dryer's ventilation pipe and clear it of any flammable lint that may have snuck past the filter.
Your local SERVPRO technicians are on hand 24⁄7 for emergencies. If you encounter fire damage at your home or business, no matter the cause, we will be there faster and have it cleaned up sooner. Call or click today and experience the SERVPRO difference.